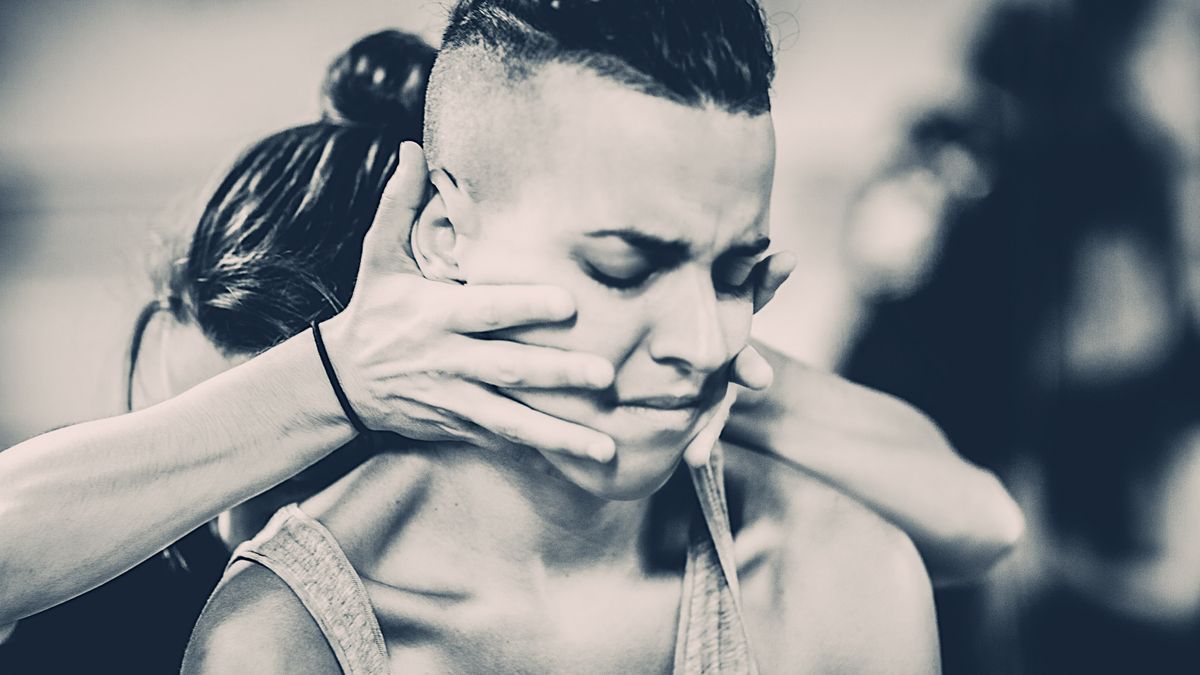 AÜC
by Carla Rovira and Les Impuxibles (Clara and Ariadna Peya) @ La Seca Espai Brossa / Barcelona 2017
AÜC - The sound of cracks
AÜC is what you feel between the seams of silence and rage. It is the cry or the silenced lament in our daily life. It is an uncomfortable but necessary place. AÜC is about you and me, about us.
Sexual violence is made invisible by ignorance, connivance or horror. Sexual violence is diverse and far more extensive than we would like to imagine. We invite you to inhabit this AÜC because there's nothing more revolutionary than to seize it. We share to recognize, share to change, share to lose fear.
Five performers, many stories, endless experiences and one AÜC.
AÜC has a clear and political will to face the invisible, to make audible what we do not want to hear, to look at ourselves in the mirror of sexual violence that it is so close to us despite wanting it so far, to be reinforced, questioned. With a desire – finally – to speak.